Chapters Indigo Canada: $10 Monogram Necklaces & Tote For only $14.50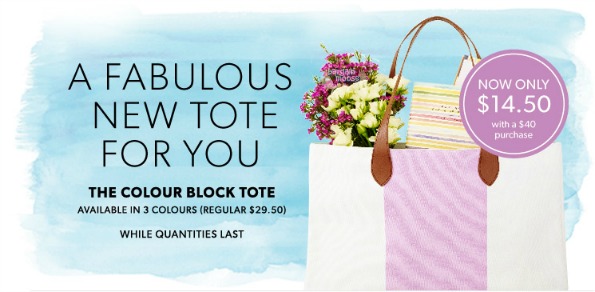 Get Mom a monogrammed necklace and a tote! First, monogram necklaces are now only $10 (were $19.50) at Chapters. When you spend $40, you can get the colour block tote worth $29.95 for only $14.50.
The monogrammed necklaces are really cute and Chapters Indigo has every letter in stock. I think this would be a very cute gift for a mom. Since my name starts with E, I'd of course love the E necklace and it is even nicer because I think E is a beautiful letter in cursive.
After you get mom her necklace, take a look at the section of books on sale and see if there are any there for her or you, then spend another $30 and you can add one of the colour block totes to your cart and see its price go down from $29.95 to $14.50. Even lovelier would be handing mom the tote with her books and necklace inside. At this point you would have only spent $54.50 and earned free shipping as well.
It looks like the sky blue has already sold out, but the mint and pink are both still available. As a mom, a tote like this would be a very welcome gift. I'd love to get all of the above from my kids, maybe along with a note suggesting I take the day to myself to go to the park and read. I could wear my necklace. Love it! For some other ideas on how to fill the tote, check out these Mother's Day gift ideas.
(Expiry: Necklace: 31st July 2014/Tote: 12th May 2014)