Chapters: Cheers Champagne Flutes 87% Off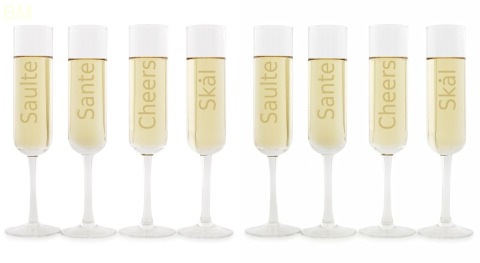 Wedding season is soon upon us: and suddenly you find yourself agreeing to go to your coworkers wedding, your cousin twice removed's wedding and your great aunt's 3rd wedding. What can you buy as a nice token gift to suit everyone? Try these Cheers Champagne Flutes. Wtih 'cheers' etched into them in 4 different languages they are sweet, useful, distinct and don't require knowing the person very well to give. This set originally cost $39.99, now you can buy it for only $5.20.
In fact, if the affor-mentioned cousin, great aunt and coworker will never meet, why not get a set for each of them? With 4 flutes to a box you could even get two for a nice set of 8. They will be happy, you will be happy you didn't break the piggy bank... and all will be well.