Chapters Canada: Up to 75% Off During Winter Clearance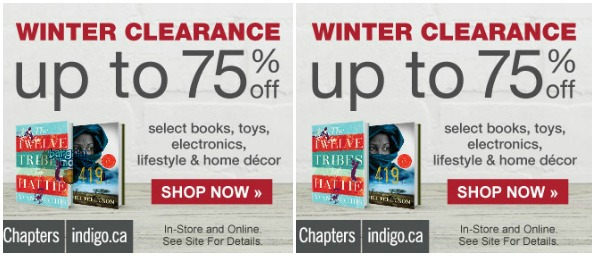 Chapters Canada's Winter Sale is in full swing now with discounts up to 75% off!
75% off is awesome, so here is a selection of products that are 75% off or more:
Home & Garden:
Stationery:
Baby:
There are some absolutely great deals right now. Make sure to use the $5 off $30 Chapters coupon code on the forum if you are spending over $30.
Free shipping on orders of $25 or more.
Expiry: Unknown