Chapters Canada: Save Up To 82% Off DVDs - Boxing Week Sale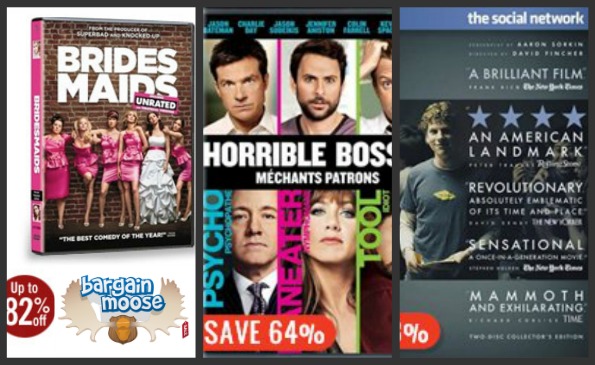 Part of the Chapters Canada Boxing Week Sales is up to 82% off newer release DVDs. With prices as low as $9.10, it's a great time to pick up some favourites or get those few movies you haven't had a chance to watch yet.
We watch quite a few movies, but I've yet to see  The King's Speech($11.10) and Horrible Bosses ($11.51), both different kinds of movie, but both I'm sure we'd enjoy.
I really enjoyed and would recommend The Fighter ($13.20), Water For Elephants ($15.50), The Social Network ($10.39), and Bridesmaids ($11.10) which I've seen a total of 4 times already! I usually don't like to buy a lot of movies unless I know it will be one that I will watch over and over again.
Get free shipping when you spend over $25 and don't forget to use the coupon code OLDEC11 to get an extra $5 off!
Check out more deals on our Boxing day dashboard and the Chapters Boxing Day sale page.