Chapters Canada: Save 30% on Hatley Pyjamas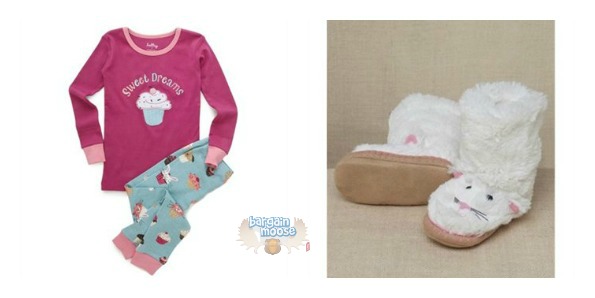 Save 30% right now at Chapters Canada on Hatley pyjamas and sleep accessories.
I am in love with Hatley - the quality of their clothing, the incredibly cute designs and the softness of the fabric all have lured me in. I was introduced to Hatley by accident after my son had an incident in his clothes on a trip to the CN Tower. We were forced to buy something from the gift shop and I was so glad we did. I couldn't stop looking at how cute he was all day!
My favourite pj sets (now $20.97, reg. $29.95):
And my all time favourite: Bearly Sleeping.
The slippers are really cute too like these Green Alligator ones, now $17.47, reg. $24.95.
The robes are cute and very cuddly like this blue dinosaurs one, now only $24.47, reg. $34.95.
Get free shipping on orders over $25.
Expiry: Unknown