Chapters Canada: Hardcover Pride & Prejudice & Zombies $4.74 (Orig. $14.95)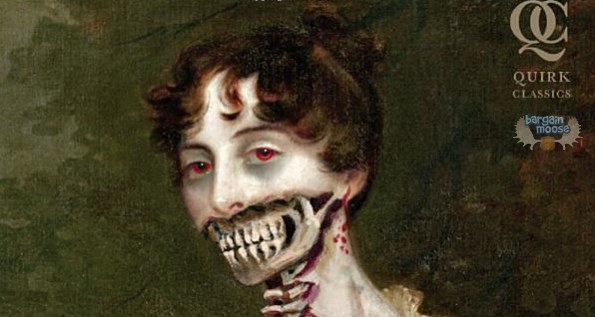 Chapters Canada is selling the hardcover Pride & Prejudice & Zombies for a really amazing price! Pay only $4.74 - originally $14.95. You are saving 67%.
There aren't any reviews on Chapters, despite this book being a top 50 bargain book. I checked this book out on Amazon.ca where the softcover is priced at $10.79, Chapter's price is over 50% off Amazon's price! There are several reviews on Amazon.ca that range from 1 star to 5 star. I do like this one though:
I was excited about this book as soon as I heard the title and I couldn't wait to read it. Really, how can anything with zombies AND ninjas in it be bad? I knew as soon as I read the first line (a zombie in possession of brains must be in want of more brains) that I was in for a treat. I was not dissappointed. This book had me laughing so hard I decided it wouldn't be safe to read at work. I expect most people that are going to read this have already read the original Pride and Prejudice (which I love and have read many times). Part of the appeal of this book is seeing familiar lines blanketed by zombie - err "unmentionable" - action....
Have any of our Moosers actually read this book?
Expiry: Unknown