Chapters Canada: 65% Off Opal Glass Mini Lamp Was $60 | Now $21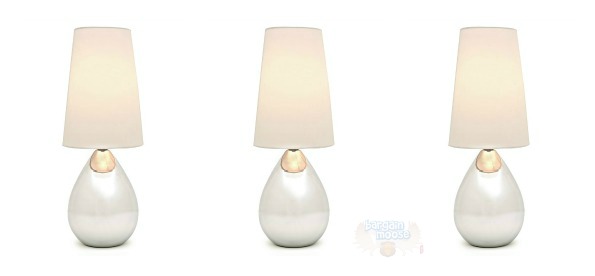 Chapters Canada is offering 65% off Opal Glass Mini Lamps. They were $60, and are on sale for $21.
I found this deal because I am on the lookout for both a desk lamp and a new bedside lamp. Our bedside lamp has some serious issues, I think that the screw may be stripped because the arm is at rather an angle to the base and I can't seem to tighten it. I prefer small lamps rather than large lamps so I was thinking this lamp might be a good idea.
Chapters is a bit contradictory in it's size though. In the description it is said to be 5.4"diam. x 15"h., but in the Details tab the dimensions given are 7" L x 7" W x 18" H. Quite a different in size, but still within a good hight for my purposes.
Out of 24 ratings it has gained 4/5 stars.
If buying more than one be sure to use the Chapters coupon SEPT2012 to save $5 on purchases of $30 or more.  Chapters offers free shipping on all orders over $25.
Expiry: Unknown