Bookcloseouts Canada: Extra 50% Off 50 Sci-Fi Titles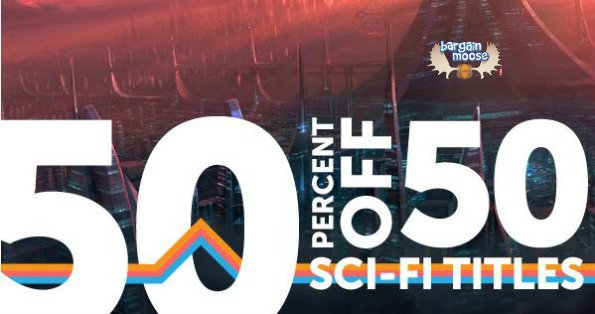 Bookcloseouts Canada is offering an extra 50% off 50 select already discounted Sci-fi books! That means prices are low and the books are interesting!
There are some really great buys in this section... and titles you will recognize!
Cowboys & Aliens - Was $7.99 | Now $1.99
Blade Dancer Was $22.95 | Now $2.49 (HC)
Star Trek: Seven Deadly Sins Was $16.99 | now $2.99
The amazing thing is that there are a bunch of books already sold out! That is just how good the prices are! I am guessing that Avatar: A Confidential Report on the Biological and Social History of Pandora (James Cameron's Avatar) must have been one of the fastest to go as people are such huge fans, but there are a bunch of other books already sold out as well.
This is really not surprising as there are books from famous Sci-fi authors like Frank Herbert, Arthur C. Clark, and George Martin - and from famous series like Star Trek, Halo, and the X-Files.
Shipping: Starts at $3.99 per shipment and $0.75 per item.
Expiry: 2 weeks