Awesome Books Coupon: 4 for 3 Deal on Bargain Bin Books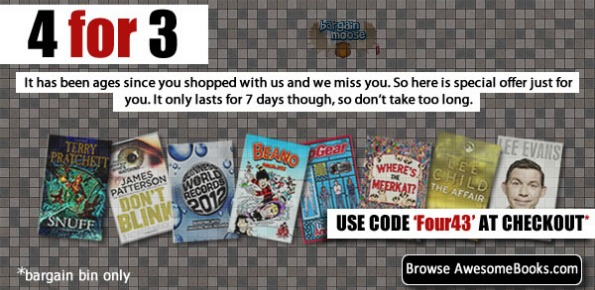 Awesome Books is one of those international used book stores I rather like. Right now they are offering 4 bargain bin books for the price of 3.
Discount: 4 for 3
Coupon Code: Four43
Expiry: 23rd, July 2012
I am a big Asterix fan! I checked out the Asterix books in the Bargain Bin, and they had a great selection. I could pick up:
For the price of only 3 of those! The total of all 4 books comes to $17.68 (well below the original cost of $12.95 a book). After applying the coupon I would only pay $13.75. That is barely above the original price for one of those books new.
Shipping is free to Canada when you buy 2 books or more.