5% off Books--Yes, Even Harry Potter! @ Amazon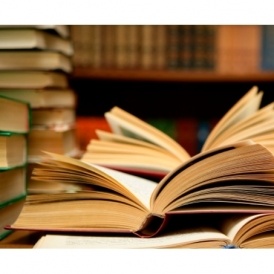 I love when Amazon has these little surprise, unadvertised deals! Right now, you can save an additional 5% off your book order. The discount appears to only be applied to physical books (eBooks aren't eligible). No promo code is needed; your 5% discount will automatically appear at checkout.
I thought for sure pre-orders would no be eligible for the additional discount but, lo and behold, I added Harry Potter and the Cursed Child Parts I and II to my cart and, at checkout, the price was $22.56 instead of $23.75!
This is a great time to explore the best sellers, too, to find some more summer reading. I keep seeing this book The Nest absolutely everywhere! It's described as a funny family drama (I'm sure we can all relate) and sounds like a juicy beach read. Rather than $13.65, you'll pay $12.96 for the paperback.
Be sure to check out the award-winning children's books, too. One of my favourites--a classic--A Wrinkle in Time, is still a best seller and it's listed at $7.49 but you'll pay $7.11.
Not the biggest discount ever but every little bit helps, right?! Be sure to shop before this offer expires on July 29 and share with us in the comments your favourite--or the kids' favourite--summer reads!
Amazon ships orders of $25 or more to you for free.
(Expires: 29th July 2016)