Warrens Canada Black Friday Sale: Up To 60% Off Everything
23 November 2012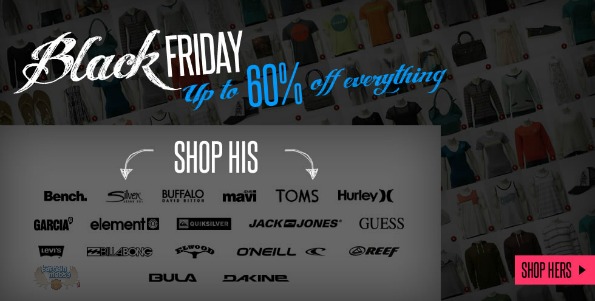 Warrens Canada is offering up to 60% off for their Black Friday Sale.  Many different brand names and styles available and sale is for a limited time only while supplies last.
I found this amazing deal if you happen to be a 24" waist with a 32" length.  These Moto Skinny Intense jeans were $50 and are on sale for only $14.98.  That's actually 70% off the regular price!  If you are a 26" waist, these Buffalo Mischa 12310 jeans were $99 and are now only $19.98.  If either of these are your size, take advantage.
Look at these Buffalo Drive 2273 jeans for guys that were $109 and are now $69.98.  These are a regular fit with mid rise, non stretch and available in waist 33" to 38" as well as 32" or 34" length.  What a great price for Buffalo jeans!
Guys, if you happen to be a 36" waist, these Elwood The Handler blk jeans were $75 and are now only $19.98.  These are a stretch skinny style with mid rise and you can't beat this price.
Here's a great pair for the girls.  These Silver Camden Rose 426 jeans were $105 and are now only $59.98.  The jeans feature the rips and holes that are a hot item, stretchy with low rise and a skinny fit.
I know that I've kind of focused on jeans, but there are many deals in all categories, so be sure to check them all out.
Shipping: Free on orders of $100 or more.
(Expiry: Limited time only)