Dealuxe Canada: 20 - 40% Off Black Friday Deals
25 November 2011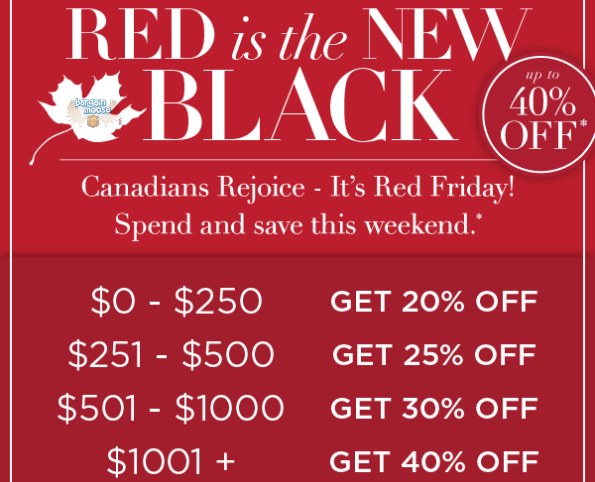 This is like my new favourite fashion go to place: Dealuxe Canada! Right now they have a really sweet Black Friday Weeekend sale.
Get 20% off $0 - $250
Get 25% off $251 - $500
Get 30% off $501 - $1000
Get 40% off $1001+
So even if you just buy a fairly cheap item, you still get 20% off. The above discounts are for regular priced items, not sale items.
You also get free shipping on everything, and free returns. It is totally sweet.
This even works on their deal of the day - odd but it does!! The deal of the day is one item each weekday that is significantly discounted.
Check out their 50% off section: Like this Rebecca Minkoff Beau Leather Clutch, originally $475, now $237.50. The above deals won't work on the sale items.. but they will work on other things.
My hubby just bought me a GORGIOUS purse when it was on their deal of the day, and substantially reduced. He got me the Rebecca Minkoff M.A.B. Mini Bomb which will be heavenly!
Expires: 27th, November 2011