TD Canada Trust: Free Samsung Tab A with New Account ($370 Value)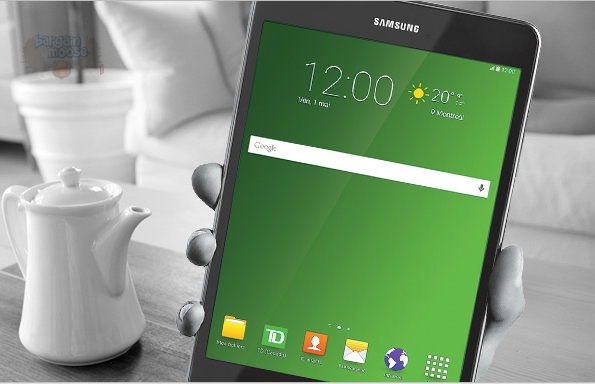 If you are looking at switching banks, TD Canada Trust has a lucrative offer for all you bargain-hunters out there. Switch over to a TD chequing account to receive a free Samsung Tab A tablet and a six-month subscription to Next Issue. The total retail value of this offer is $369.93.
Now, a deal like this is bound to have some fine print. First, you may not have taken advantage of the same promo in 2014 or 2013. You must not currently have any TD Canada Trust bank accounts, and any you had previously must have been closed before May 1st, 2014.
You have a choice between two bank accounts.
All-Inclusive Banking Plan: This bank account offers unlimited transactions and everything you need for daily banking without additional cost - for a $29.95 per month. However, that fee is waived if you keep a $5,000 balance in your bank account.
Unlimited Chequing Account: This bank account offers unlimited transactions but without as many bells and whistles as the previous - for $14.95 per month. However, that fee is waived if you keep a $4,000 balance in your bank account.
There are a few additional steps you must complete in order to receive your free tablet. You must complete two out of the three steps:
A direct deposit
$50+ monthly pre-authorized debit
$50+ Canadian or $50+ US online bill payment through EasyWeb or the TD app
Choose the two that are easiest to do. The account must be opened by the 31st of July 2015 and the two out of three steps must be completed by the 11th of September 2015. That gives you a good timeline for getting everything done.
Now, I could not find any rules on how long the account needs to be kept open. From what I read, you must have the account still open when they send out the Tablet. They will send out the 8" Samsung Galaxy Tab A up to a maximum of 10-12 weeks after all conditions have been met.  Assuming you meet all conditions around the beginning of September, it could be the end of November before you see that tablet. If you were to meet all conditions by the end of July, of course you would see your tablet closer to the end of October.
For all the fine print, please consult TD Canada Trust's website.
(Expiry: 31st July 2015)