Save Money for Back to School by Upcycling
16 August 2015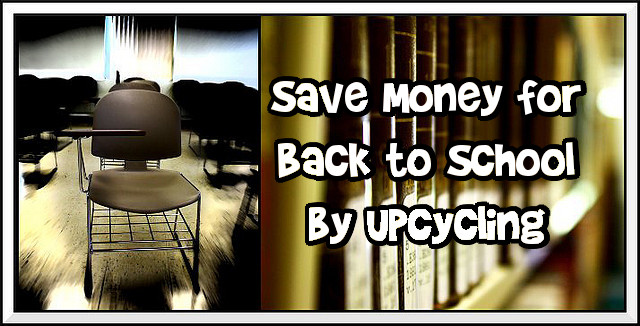 The days are getting shorter and the school season is about to start.  Unfortunately it is that time of the year again when summer holidays are coming to an end and all the back to school supplies are displayed on store shelves.  Back to school is usually an expensive time of year because children get new shoes, new book bags, new lunch boxes, and of course, new clothes.  In order to offset some of these costs, try upcycling or recycling.  This will hopefully help you save a bit of money in your budget to spend on your children for things that matter more, like extra-curricular activities and team sports or lessons.
Here are a few ways to save money on back to school, by upcycling:
Make a New Back Pack from Old Jeans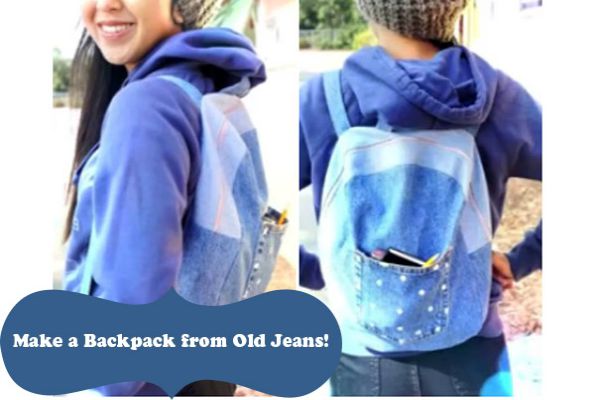 For your pre-teen or teen, here's a post from Crafting a Green World on how to make a back pack from old jeans for back to school!  Talk about upcycling!  There is an easy DIY instructional video to show you just how easy it is to recycle and re-use.  In this case, you'll want to use a pair of old jeans that are larger in size (so your children's old jeans probably will not cut it).  Try going to your local thrift store if you can't find a pair at home.
Chalkboard Clipboard Organizer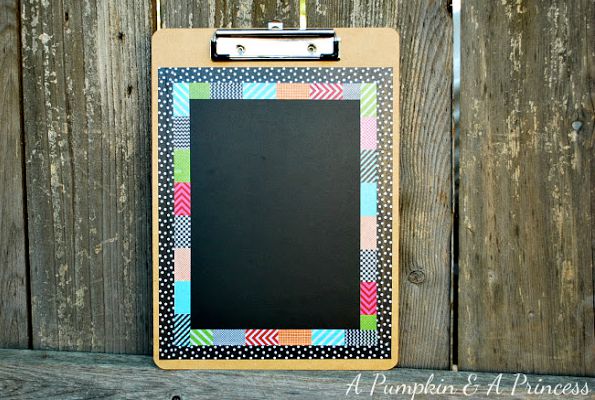 Get your children started early on enjoying to make a to-do list.  Not only will this help keep them on track, but it will help develop discipline, self-confidence that they are achieving and accomplishing something, and organizational skills.  Who doesn't like checking off the to-do list?  To make this, all you need is a clipboard (you can grab this at any dollar store), washi tape (they can help personalize their own chalkboard clipboard organizer), and some chalkboard vinyl.  The easy do-it-yourself instructions are found on the A Pumpkin and a Princess Blog.  I feel that this is a great back to school project and item for school age children.
Upcycle and Stylize your Binder Clips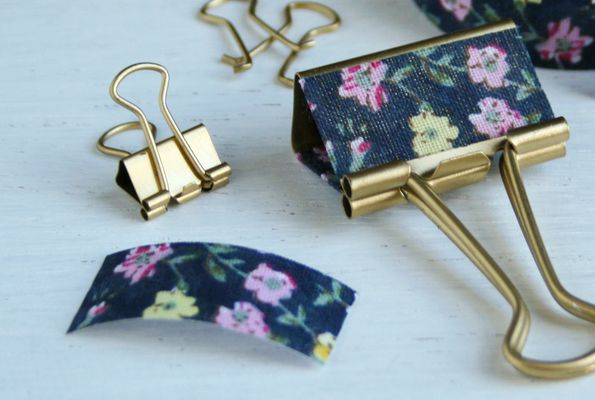 For your teenager (and possibly even young adult, if they are going to school, or really anyone who loves back to school supplies), stylize the boring black binder clips into something personalized and pretty.  All you will need is washi tape (of course, it is used for everything do-it-yourself!), spray paint - gold if you want to make it look like something you would find at Anthropologie), and the boring silver and black binder clips.  This cute, pinterest worthy idea comes from the BSAZ Creates blog.
Sparkly Ballet Flats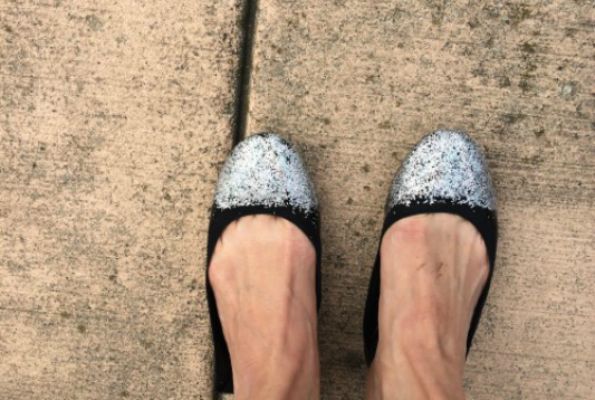 From Totspot Talk this is a super easy do-it-yourself for your old ballet flats that are getting kind of boring.  Why not spice it up with a little bit of glitter?  After all, a little bit of glitter never hurt any one right?  It's so easy that when I see it, I think to myself, "why didn't I think of that"?  All you need are some clean ballet flats (they have to be clean or else things don't tend to stick), some permanent and washable fashion glitter glue (you can get them at any craft store), a paint brush, a bowl, and some masking tape.  Super cute and you can put the glitter any where you like, to personalize it.  It's a great way to spice up an old staple in the wardrobe.
For other tips on saving money when going back to school, check out this Bargainmoose post on 3 Ways to Save Money on Back to School.  Also, check out this Bargainmoose post on Back to School Shopping: What to Buy and When to save even more money on your back to school budget.  Finally, for even more upcycle back to school ideas, check out the GiddyUpCycled blog.  I especially liked the lunchbox chalkboard idea, it is very cute.
Hopefully these tips will not only give you some quality time to spend with your children crafting, but also help you save a bit of money for your back to school budget.  Have a wonderful 2015-2016 school year and happy learning!
Bargainmoosers, do you have any favourite back to school upcycle ideas that you want to share?
Photo credit: Leland Francisco
More Back to school