Roots Canada: Save $80 On The Student Pack Tribe
19 August 2014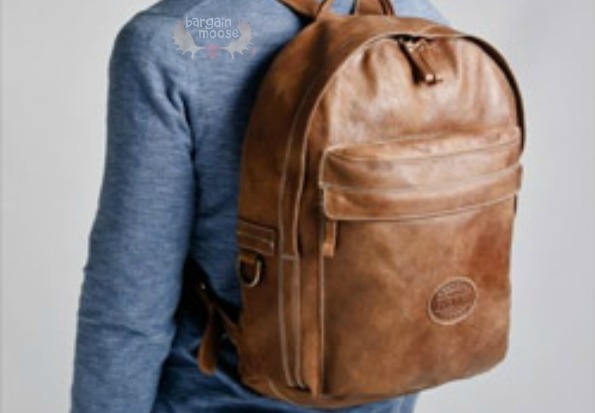 Last week, we told you about a hot sale at Roots, with 40% off sweats. This sale has ended, although you can still get the sweats at 30% off if you did miss that deal. But, I've got an even better one for you today. Get 30% off the student pack tribe, with a regular price of $268, you'll now get it for $187.60.
While you might be thinking that $187 is quite a bit to pay for a pack, this pack is gorgeous and 100% Italian leather. It was made in Canada as well, which I absolutely love. It has a main compartment plus an outer compartment for organizing all your stuff. This bag will only get better with age, as the leather will look more worn and vintage. It already has a vintage styling, which came from hand rubbing the bag.
The straps are adjustable so this one size bag will fit anyone, big or small. If you are looking for a sexy bag that differs from what everyone else is carrying, this is your bag. It will also last you through your years in school and you can pass it down to a sibling, so it is well worth the money.
The price is available only online and will not be matched in the store, so don't even try it. Plus, why would you, when you have ample opportunity to add to your cart right now, pay with PayPal or a credit card and get it right to your home in a matter of days? Driving to the store is just so 1999.
While there are no reviews for this bag, I did notice that there is a whole Africa line with other gorgeous bags, although none of them are on sale, which is quite unfortunate.
The bag will ship for free, as Roots offers free shipping on all orders over $50.
(expiry: unknown)
More Back to school