Moo.com: 25% Off All Print Products
25 September 2014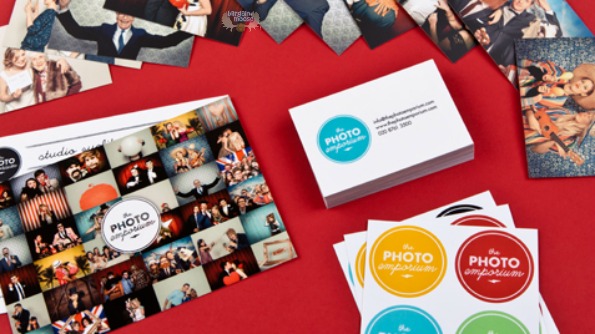 Do you know about Moo.com? Well you should! Moo.com does amazingly beautiful business cards and other print products. I should know, Moo.com does Bargainmoose's business cards. They are having a super sale on right now with 25% off all print products.
Moo does ship from U.S., so you may encounter duties or fees at your door (as I did), but with this sale, you might be able to keep your order under the $20 limit for not having to pay duties. If you are also wondering about shipping, it will all depend on what you order and how fast you want your order. For example, if you want 50 business cards and can wait 14 business days, your shipping will be $8.25 and your business cards will be $16.49 (regularly $21.25). I found out this info very easily straight from their very handy shipping calculator. I love this feature as you don't have to make your cards, add to your cart, only to be caught unawares about the secondary costs.
Totally out-of-the-ordinary business cards, you should check out the Luxe Project, where design teams create gorgeous new designs and help a good cause too, with 100% of the proceeds going to a charity of the designer's choice. I love this and I love the fashion math designs I'm seeing. I may just have to get some more business cards for fun!
Again, if you want something different so you can stand out from the crowd (and business cards really need to), check out the square ones they have on offer. These are normally $24.99 to start, but are down to $18.74 during this sale.
Moo.com is not just business cards though. You can get stickers and labels and much more too. Why do you need stickers? There are many ways you can use stickers for your business or personal use. They are easy to place on anything to get your message or brand across. If you are getting married, imagine how easy it will be to have your photo or monogram on anything you are giving as a favour. There are endless uses for stickers - just ask my kids. You can get 90 postage size classic stickers for only $8.24, with a regular price of $10.99. The price goes up from there depending on size and quantity.
(expiry: 30th September 2014)
More Back to school