ModCloth (U.S.): Up To 70% Off
27 August 2014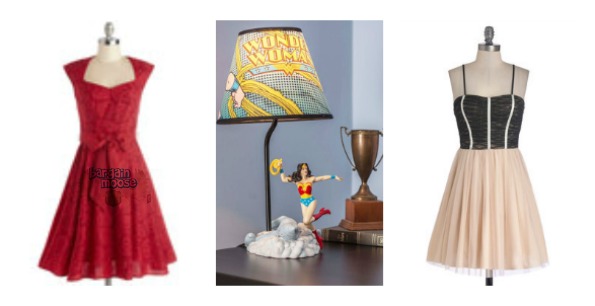 If you are looking for some great deals on clothing and accessories, look no further than ModCloth.  Don't miss your chance to nab dazzling deals on separates, dresses, and more up to 70% off the regular prices.
There is no coupon code needed to get the discounts for this sale.  Additionally, there is no expiry date listed, so it could end at any time. In total, there are almost 1,100 items to choose from with a huge variety of categories such as lingerie, dress, tops, accessories and much more.  They even have some fun decorations for your home.
One of the reasons why I love ModCloth is that they include a lot of styles for full figured women and women with a larger bust line. I have a large bust and I have a heck of a time finding a dress that will fit me because of my large bust, along with a smaller waist and hips.  They have a variety of items that work perfectly for me.
Some of these deals there are on items with a limited number left and they will be going fast.  I found this pretty Tide and Joy dress that was $64.99 and is now just $19.99.  That is a whopping 70% off the regular price but the numbers are limited, so you need to act fast on this one. Another great find is this Drama 101 plus size top that was $49.99 and is now just $14.99. It is also 70% off the regular price but luckily, there are still plenty of these tops in stock to take advantage of.
Keep in mind, they also have some fun items that have nothing to do with clothing. I found this awesome Picture Perch-fect birdhouse that was $24.99 and is now just $16.99.  I don't think I have seen anything like this before and it would make a great gift for anyone who loves to garden.
Please note that all prices are in U.S. funds and ModCloth does ship from the U.S., so you have the potential for duties. Shipping is based on the weight of your package, so it will vary on each order.
(Expiry: Limited time offers)
More Back to school