Hynes Eagle Backpacks from $14.99 @ Amazon.ca
10 July 2016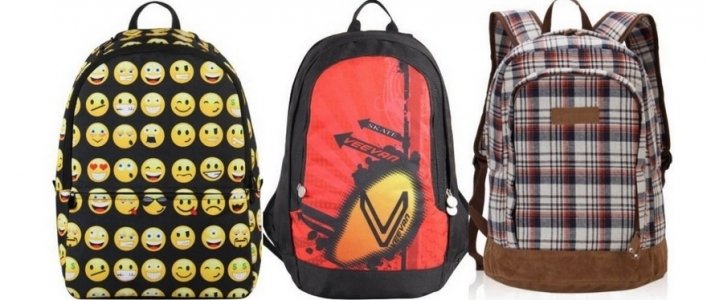 The most fun part about back to school shopping is finding the perfect back to school backpack. Maybe it's for your child, or for yourself if you are attending high school, College or University. The most fun part is when you find a great backpack that is also on sale.
Because Amazon is gearing up for their Amazon Prime Day that is this Tuesday July 12th, there are some specials on right now and the sale items which are available today only, revolve around a Back To School Theme.
A selection of high quality and durable Hynes Eagles Backpacks have been put on sale, for 25% or more off of the regular price. This means you will be able to find backpacks as low as $14.99.
Red and black are always good contrasting colours, and look sharp on this Hynes Eagle Unisex Backpack that is selling for $14.99.
Plaid is always in, and you can choose from 4 different plaid colours in this Hynes Eagle Plaid Backpack. This classic, vintage look is selling for only $17.24.
Your child will adore this Hynes Eagle Emoji Backpack and will easily spot exactly how they are feeling in the moment, right on the bag. This one sells for $34.74. It's more expensive than some of the others, but it sure stands out and will make it easy to spot your child when you are picking them up from school. This one is also available with a white background.
Shipping is free on these Amazon Prime eligible items if you are an Amazon Prime Member, in fact, if you are, you will receive these items with Amazon Prime's 2 day delivery, the usual standard for Amazon Prime members. Look here to read more, and to sign up for your free Amazon Prime 30 day trial. If you are not an Amazon Prime member, standard shipping is free on these items when you spend over $25, otherwise shipping will start at around $4.11 or so.
(Deal expiry: July 10, 2016)