Hatley Unicorn Backpack $20.40 @ The Bay
24 August 2017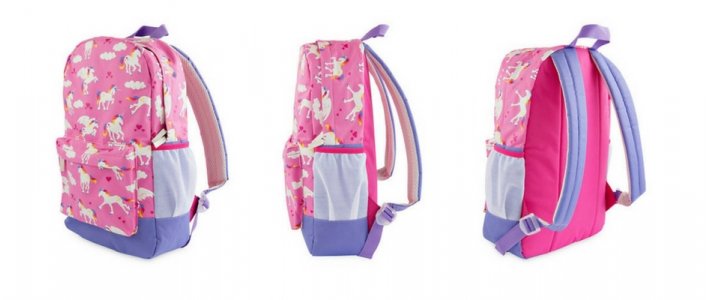 Okay, share this one with all the unicorn lovers you know, because they need to see this! I was just checking out backpacks at The Bay, and I found this Hatley Unicorn Backpack on sale for $20.40, down from $34!
Seriously, how sweet would your little ones look with this on their first day of school?! And I definitely wouldn't blame you if you picked one up for yourself, too!
Not only is this bag super cute, but it's also made by Hatley, so you know it's good quality.
This magical backpack measures 17" x 11" x 4" and has a top handle and adjustable shoulder straps. In addition to the big zippered pouch, it has an outside zip pocket and two side mesh pockets, so you have plenty of room for snacks and school supplies.
The Bay has plenty of other deals on bags, too! Check out these Adidas bags on sale from $12.99!
Orders over $45 ship free if you use your HBC Credit Card. Other orders over $99 ship free.