Bento Lunch Boxes for Back to School From $4.79 @ Kitchen Stuff Plus
29 August 2016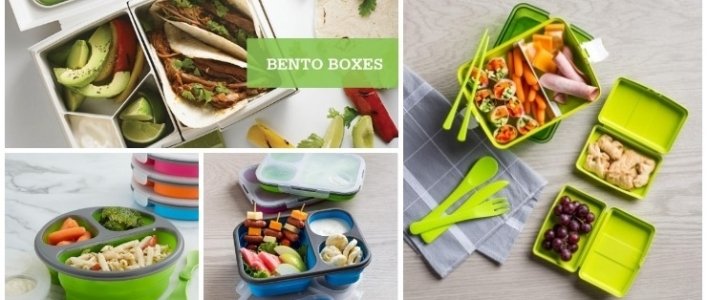 Back to school is just around the corner - are you nervous or excited? Maybe with these deals on Bento Lunch Boxes, you can be a little more excited. Kitchen Stuff Plus has up to half-off these popular lunch cases, and prices start at $4.79.
This Herevin Max Bento Lunch Box Container would be great for work or school. The positively green colour will also make it easy to spot, and may keep a smile on your face while you are eating. This case was originally $14.99, but is currently on sale for $7.49. This set even comes with the cutlery - fork, knife, spoon and chopsticks and multiple containers that fit into the one carrying container.
If you like to bring salad to work or even send the kids with salad to school, then definitely grab the Herevin Orbit Salad Storage Container 3-Pc which is on sale for $4.79 down from $7.99. This item comes in a random colour but you can leave a comment during checkout so that KSP can do their best to get the colour/style you want the most.
Have you one of those pop-up strainers? I have one, and love it. So naturally I would be attracted to this KSP Lunch Pop! Bento Round Silicone Food Container that pops out, and pops in for easy storage. This container is on sale from $14.99 down to $8.99 and also comes in assorted colours. In this kit you will get the container, lid, fork & spoon utensil. If you want a bigger one, then get this Rectangle Silicone Lunch Pop! Container which is $11.99 instead of $19.99 right now.
I even wrote some Bento Lunch Box Ideas previously, so if you score one of these Bento Lunch Boxes on sale, then be sure to check out my other post as well.
To get free shipping from Kitchen Stuff Plus, you'll need to spend $75 or
More Back to school