New Pampers Diapers & Wipes Coupons and Savings!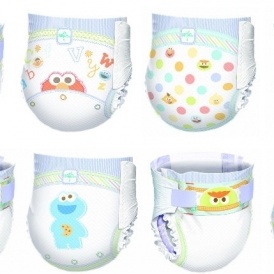 If you are planning on shopping for some Pampers diapers or Pampers wipes - then be sure to check out the discounts available here before you head out. I always just view and print these print-at-home coupons and keep them in my glove box so I have them on hand. Even though my son is no longer in diapers, we still used wipes on a daily basis. These new coupons are available at pgeveryday.ca and pampers.ca, as well as regularly on the Checkout51 app and in-store at Loblaws, Real Canadian Super Stores and Shoppers Drug Mart, while quantities last!

Here are the new deals available:
Print-at-home coupons for $2-$3 off select Pampers wipes and diapers available at pgeveryday.ca
Download Checkout51 for regular Pampers diapers and wipes deals while quantities last
Save $2 when you buy any ONE Pampers® Baby Dry Diaperswhen
Save $3 when you buy any ONE Pampers® Cruisers
Save $3 when you buy any ONE Pampers® Easy Ups
Save $3 when you buy any ONE Pampers® Swaddlers Diapers
These discounts are available while quantities last!