Get Exclusive Free Udder Cover, Nursing Pillow & Baby Carrier With Promo Code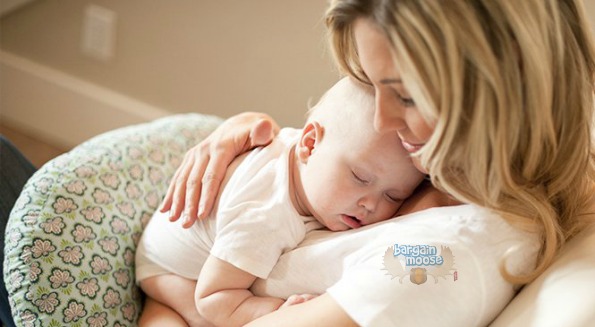 If you are expecting or know someone who is, use our exclusive coupon codes to get yourself or them some free baby items when you just pay the shipping.
Click here to get a free Udder Cover @ Uddercovers.com
Coupon Code: UDDERMOOSE
Discount: Free udder cover
Click here to get a free baby carrier @ Sevenslings.com
Coupon Code: SEVENMOOSE
Discount: Free baby carrier
Click here to get a free nursing pillow @ Nursingpillow.com
Coupon Code: PILLOWMOOSE1
Discount: Free nursing pillow
As a new parent, money is always tight. There is so much to buy and usually a cut in income when someone goes on parental leave. Getting freebies like this is always certainly welcome. For each item, you just have to pay the shipping fees to get your free item.
In case you are wondering what an Udder Cover is, it is basically a nursing cover, but not the boring ones you've seen. These are pretty and vibrant and you can even get them embossed. My favourite pattern would be the Grace. These regularly sell for $44.95, but you'll get them free. Shipping is not cheap, but pays for itself and the cover at $19.95.
A baby carrier is a must-have for any parent and you'll get yours free from Seven Slings. My favourite pattern is the Indy, which is a very pretty pattern. For $9 more, you can get embroidery with your babe's name or whatever you so choose, which personalizes it even more. I think this would make a fantastic gift. Again, shipping and handling is $19.95, and there is also size insurance, which is about $5.
If you'd like a really nice nursing pillow, which is not only great for nursing, but as a pillow for baby to sit in when they are big enough or to sleep on while resting against you (I did this many times!), check out Nursing Pillow. With the coupon code, you'll get your nursing pillow free in a really nice pattern. I personally like the Hush pattern. Instead of $44.95 plus shipping, you'll pay $19.95 total for the shipping.
If you aren't ready to get these today, go back to our coupon page for Seven Slings, Nursing Pillow and Udder Covers for our exclusive coupon codes that won't be expiring any time soon!