15 Free Gifts to Grow Rewards Points @ Pampers Canada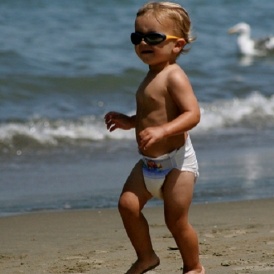 Here is a chance for you to claim 15 free rewards points for your collection. If you don't already collect Pampers Gifts To Grow Rewards points, it is never too late to start. Simply enter these two codes and you can claim 15 points to get you started, not to mention other points codes pop up quite frequently.
My toddler has been potty trained for almost a year now, so unfortunately I don't get to collect these codes with my diaper purchases anymore. I do, however, still collect these free codes so I can work up to earning a free gift card or something.
Here are the Pampers Gifts To Grow Rewards Points codes that you can redeem right now for free points:
FB2MD3I2FA31C16 - 10 free points
TWV83SK3AL85B16 - 5 free points
Both of these codes are good through July 30th, 2016. Right now there are only about 13 Rewards available - so I would stock up on points to redeem later when they release some new ones.
(Expiry: 30th July 2016)