Uber Coupon Code: Free $25 Ride (Plus Free $20 Signup Credit For Newbies)!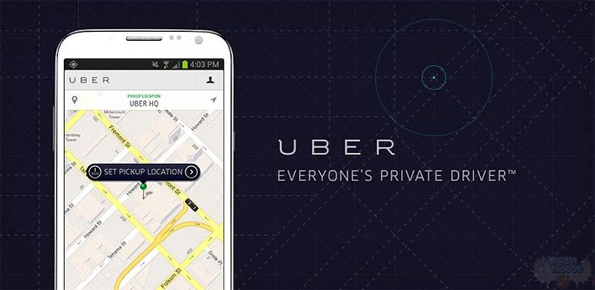 Have you heard of Uber? It's been around for quite a while now – Uber is an app-based "transportation network" and taxi company which operates in a few major cities in Canada. And just now, you can score yourself a free ride worth up to $25. Here's how!
Click here to use the Uber coupon code now
Coupon Code: ROAMLIKEHOME
Discount: Free ride worth up to $25
Expires: 31st March 2015
To add the above promo code to your account, sign in on Uber.com. Once you have done so, hit the "payment" button on the left, add the promo code in the required field there, and click apply. Here's how: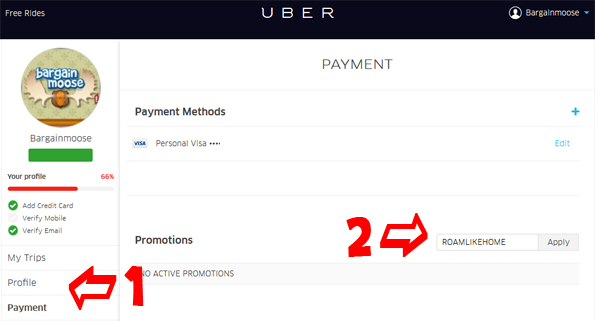 Once you have done that, you will see a popup showing, "$25 Off Your Ride. Valid in Canada. For Rogers customers only. Expires 03.31.15." Now, even though this says it is for Rogers customers, there's no way for them to track this (that I would be aware of), so anyone can use the promo code.
The $25 free ride won't show up as credit in your Uber account… but when you go to book a ride, the $25 amount will come off the total cost of the ride. But, you will see this once the promo code is successfully applied:

What About Signup Credit?
As I mentioned in the title above, new users can actually score some bonus credit when signing up on Uber for the first time. Check out our Uber coupon code page here and you will see the coupon code for a free $20 credit for new accounts. When you initially sign up, make sure to use that coupon code. Once that's done, then use the free $25 ride too! You should be able to take advantage of both offers (not necessarily on the same ride).
Where is Uber?
Uber is available in 54 countries, but not every single major city in Canada has it yet. To mention a few Canadian cities that Uber is operating in: Toronto, Edmonton, Quebec City, Halifax, Ottawa, Burlington, Montreal. There may be a few others, but I've just manually written out that list from the city list here on Uber. Correct me if you know of another Canadian city to add to the list, please.
If you're heading out for a night on the town, why not give Uber a try? It's a great service and this is a particularly superb deal too.