Blurb Coupon Code: 30% Off $100 Orders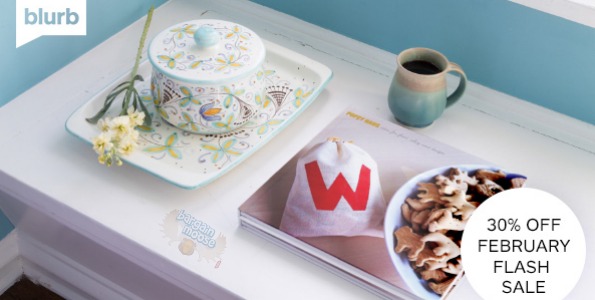 Blurb has a coupon code right now to receive 30% off orders of $100 or more on photo books and more.
Click here to design your next project @ Blurb.ca now
Coupon Code: FEB30%
Discount: 30% off $100+
Expiry: 27th February 2014
This is a short term use coupon, good for only three days only. It is also a fairly high value coupon as most Blurb coupon codes max out at around 25% off. This offer is valid for printed books only and there is a maximum discount of $150 off your total order.
I have ordered text based books from Blurb before and the quality was quite nice. I am really into photo books these days and my summer projects after I am done school all revolve around scanning in old family photos and making up a ton of photo books before the photos get too damaged or faded. While my scanner takes forever to scan, I am really looking forward to the end project and will certainly be looking at getting my books made through Blurb because of their awesome coupons and volume discounts.
Do you have any old photos you need to put into photo books?
Your shipping amount will all depend on what products you order and how many.
Always check the Blurb page in the forum for coupon codes before you shop.