Blurb Canada: 20% Off 7x7 Designer Books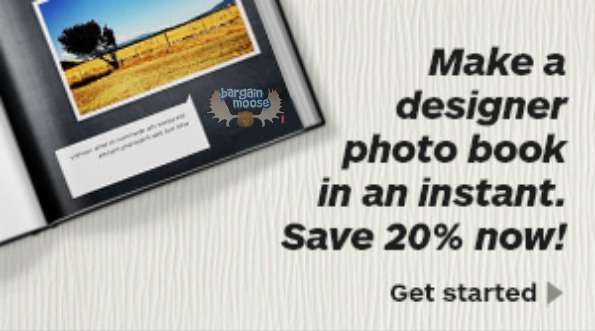 A few weeks ago, I was offered an early bird trial of Blurb's new Designer Photo Book Templates and I of course said yes! Now that I have my finished product in front of me, I'd like to share how fun and easy it was to create this beautiful looking photo album! If you have recently taken a fun family trip or want to remember a great birthday party, head over to Blurb Canada and create one of their new Designer Books and receive 20% off your order with promo code.
Click here to shop @ Blurb Canada
Coupon Code: DESIGNMYBOOK
Discount: 20% off
Expiry: 31st March 2013
I made a book detailing my family's best photos and moments from 2012 with the 7x7 Designer book. It was the perfect size to highlight just that one special photo or one special moment from an event. I find that with the larger photo books, I try to jam in as much as I can and nothing is really special. My family loved the book, which showed the progression through seasons and best of all (or worst of all) how quickly my boys grew in one year.
Designing with Blurb was super easy and they even offered to design and place the photos for me. I used the Austin template for its simple casualness, which reflected my family best. Geneva is a more professional-looking template and Marfa adds warmth, which is great for generational photo books.
The books start at $12.99, but you can add pages for only $0.15 and if you are like me, you'll add quite a few! This means with the promo code, you can get a book as cheap as $10.39 plus shipping.
Shipping depends on where you live, but I didn't find it out of this world. It also came way quicker than they said it would.
Check the Bargainmoose forum for more Blurb Canada coupons.