Sturdy & Stylish DSLR Camera Bag for 76% Off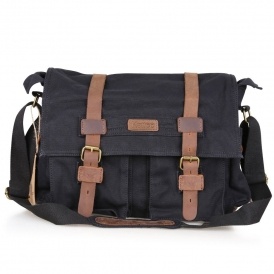 Any avid photogs in the house? I mean the kind that doesn't capture all of their precious family memories with an iPhone (ahem, me). If you're someone who likes to have a real camera with you this is a really great deal on this DSLR SLR messenger style bag!
This vintage-inspired messenger bag features real leather straps and is constructed of high quality canvas with a cotton liner. It has lots of pockets and padding to keep your valuable equipment organized and safe. It also just looks great and is available in six different colours, I prefer the classic black/brown combo, but there really is one to suit any taste.
At just $63.19 before tax and free shipping, this would a fantastic and affordable gift for the photographer in your life... I've got my eye on it for my step-dad, Father's Day is approaching fast!
Do you still shoot photos the "old fashioned way"? With a camera and lenses that doesn't fit easily into your back pocket?!
(Expires March 29)