Pokémon Craze Items From $1.35 @ Etsy Canada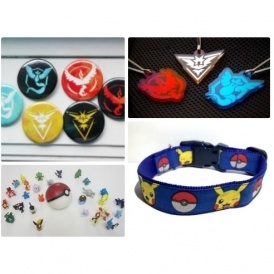 Okay - we've all heard about it. I bet over half of us are playing it! Pokémon has taken over the world and Etsy is loaded with fabulous Pokémon theme items. So go ahead and catch em all yourself - or grab some of these awesome items for your kids. Items start as low as $1.35 to satisfy your Pokemon craze!
The Pokemon items are awesome - seriously. You can get everything from a badge to support your selected team to baby booties if you are expecting a little monster of your own. Etsy shops have really gotten creative with the latest trend, and we love it!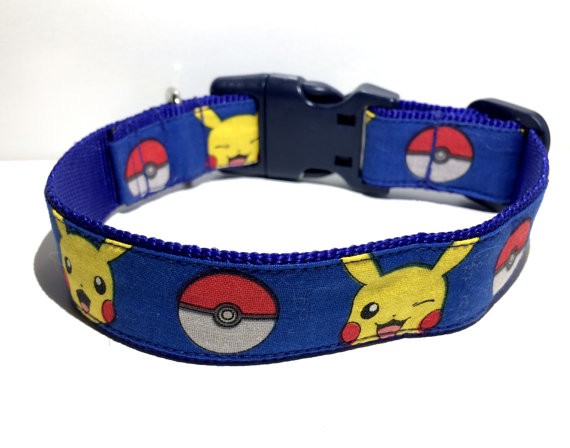 I bet your best Pokemon hunting buddy is your dog - right? I know every time I head out to catch 'em all, I gear up the dogs so they can enjoy the walk as well. If you're in the same boat, then you definitely need to get your paws on this Pokemon Dog Collar by CanineKarma. I've purchased dog collars from this shop before and have been super impressed with the quality and durability. For just $18.50, you can have your best friend ready to hunt for the elusive Pikachu too. Shipping is just $4.50.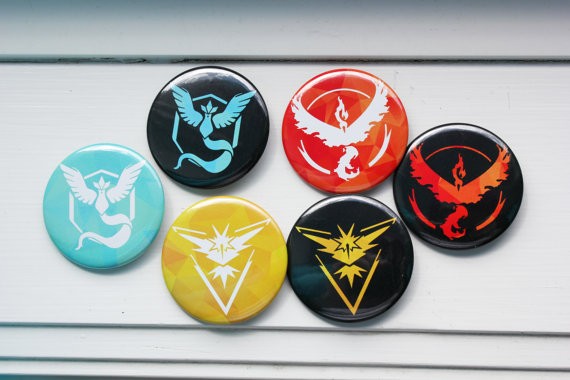 Have you reached level 5 yet? When you reach level 5 in Pokemon Go, you can pick a team: Valor, Mystic or Instinct. Once you have a team selected - you may want a Pokemon Go Team Badge to represent. These buttons come in small or large and start at $1.35. Shipping is only $2.70. If you want more than just badge, you can get a Pokemon Go Acrylic Keychain for $14.18 plus $2.43 for shipping.

You can make bath-time so much more fun with these Pokeball soaps! Each soap has a surprise toy Pokemon inside. I want some for myself to be honest! They are $13.50 plus $10.80 for shipping.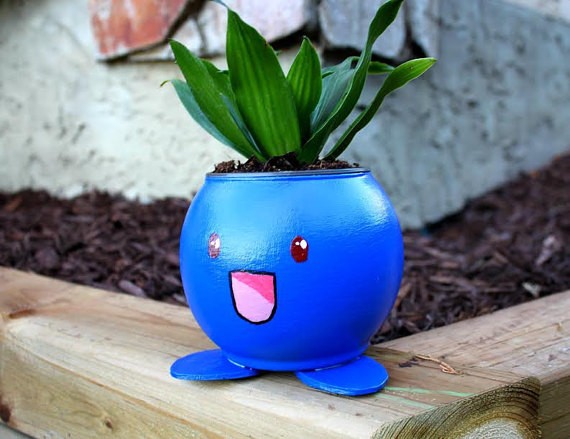 Oh my gosh. Here is one that even mom will love. The Oddish Pokemon Planter Pot is so cute - and just $15. It is handmade and will only cost you an additional $7 for shipping. I think I need two! I wonder what plant they used to make it look legit like the Oddish Pokemon?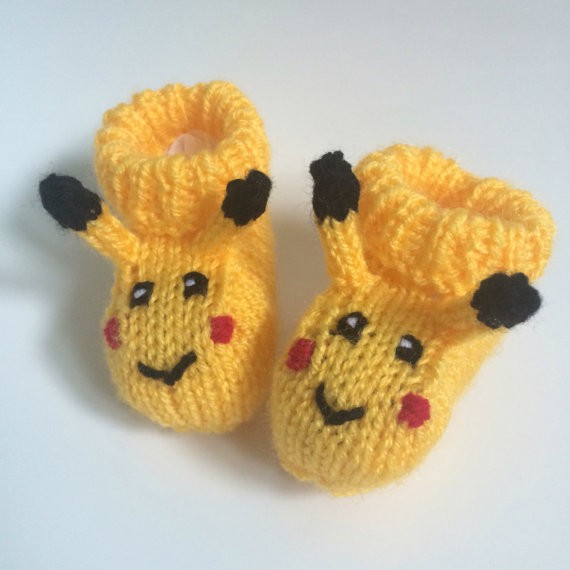 Anyone having babies? These Pikachu Knitted Baby Booties are to die for. They are $28.32 but worth every penny. Now your baby can be ready to catch 'em all with you and Pikachu. Shipping is $10.62 on these. I also like this Pokemon Go Baby Hat - but it is $20.25 plus $14.85 shipping so a bit steeper for just a hat. Though it is totally adorable.
Here's a digital download for Pokemon Bingo which will definitely be a hit with the kids. For $8.10 you can get 5x5 Bingo printable PDFs that have everything you need for the perfect game of Pokemon Bingo with your family.
(Expiry: unknown)