Karv Canada: Up to 70% Off and $5 Off Your First Purchase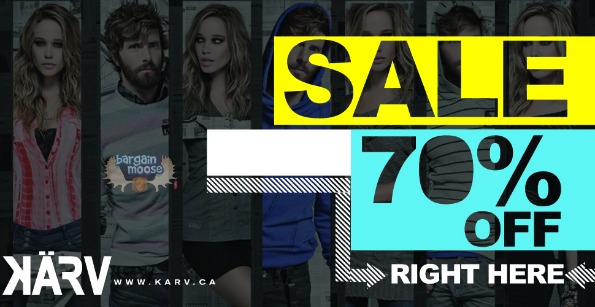 Karv Canada is having an up to 70% off sale on some of their great fashions, plus get $5 off your first purchase when you sign up for their newsletter.
Karv Canada prides themselves on urban wear for the Canadian consumer. Proudly Canadian, they have been in business for over 13 years.
It looks as though anything over 50% off has been sold out, but there are still some great deals to be had.
I'm loving this blossom women's sweater, with a detailed design, pockets and a hood, this sweater is great over jeans or tights as it is long enough to give you good coverage. Regularly $110, on sale for $55. Get it for only $50 with your $5 discount.
This knit toque is stylish and great for our Canadian Winters. Now only $9, regularly $30.
This pink flashlips t-shirt is stylish and comfortable. Get it for only $20 with your $5 off, regularly $50.
Shipping depends on where you live, but it gave me a quote to Ontario for only $0.50.