Emoji Pillows on Sale from $7.98 @ Zumiez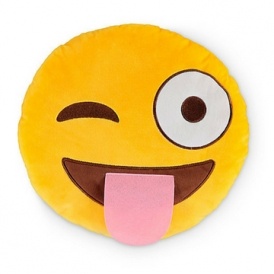 I have to admit, I never really understood the whole poop emoji craze. All I know is that poop emoji pillows seem to be on a ton of kids' Christmas lists this year, and I finally found some on sale!
Zumiez has all kinds of emoji pillows marked down from $7.98 right now!
These Throwboy Emoji Pillows normally sell for a pretty steep $31.95 each, but this sale definitely makes them a lot more reasonable. All these pillows are already on sale, but most are marked down by an additional 50% – so you can get the Smile Emoji Pillow (on sale for $15.97) for $7.98!
Check out these other pillows on sale:
The Poop Emoji Pillow is part of a separate sale, but it's still on for an awesome price. They're BOGO 50% off and $26.99, so it's a pretty great deal if you're looking to buy more than one!
Orders over $49.95 ship free, so you might want to pick up more than one pillow while you're at it!