Clearly.ca: Exclusive Coupon For $35 Off $100 Glasses or $20 Off $100 Contacts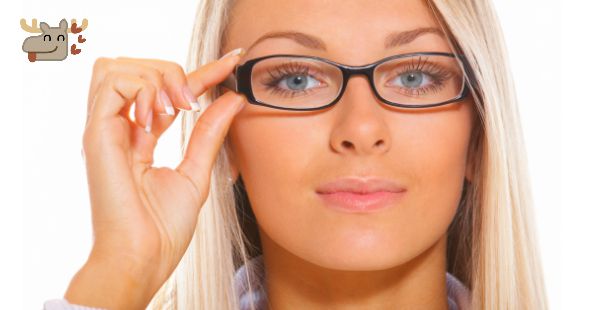 Here you have it! If you have been thinking about buying a new pair of glasses or contacts, then maybe this will help you out. We currently have two new exclusive coupon codes for Clearly.ca to save you money on contacts or eye glasses.
Click here to shop @ Clearly.ca now
So here are the two exclusive coupon codes we have to get you a discount on your new eye glasses or prescription contact lenses from Clearly Canada.
Contact lenses discount:
Coupon code: BMOOSECL20
Discount: $20 off contact lenses purchases of $100 or more
Expiry: 31st December 2015
Eye glasses discount:
Coupon code: BMOOSEGL35
Discount: $35 off glasses purchases of $100 or more
Expiry: 31st December 2015
I personally need glasses or contacts to aid my vision, and I can't believe how much it costs to get new glasses or contacts. Last time I bought one pair of glasses and two pairs or the reusable contact lenses from Hakim Optical and I spent about $600. In this case, you will get a greater discount on actual eye glasses as opposed to contact lenses but I imagine more people prefer contacts nowadays.
Unfortunately my eyes are bad enough that it appears Clearly.ca does not carry contact lenses for my prescription, but they do  have a couple of good discounts on. If you are looking to change up the colour of your eyes, you may want to try these Splash Of Colour Lenses that were originally $29.99 but on sale for just $22.99.  This box of lenses comes with 6 lenses per box. Even if you don't need prescription lenses, you can order these at power 0.00 just to change the colour of your eyes. There are quite a few colours to choose from.
There is a coupon code for free shipping on orders over $99 (FSOVER99) but unfortunately you cannot apply both discounts at once. It appears that shipping & handling will cost you about $10 whether you choose to have your purchase shipping via Canada Post or Fed Ex. But the discounts still make it worth while. I mean, where else are you going to get prescription coloured contacts for just $23, or eye glass frames as low as $49?
You can view all the Clearly.ca coupon codes and discounts in our ever expanding Bargainmoose forum. If you regularly make purchases from Clearly.ca then you may want to subscribe for email updates so you get notified every time we add a new coupon for them.