Leggings, Tanks & Tees are 3 for $15 @ Ardene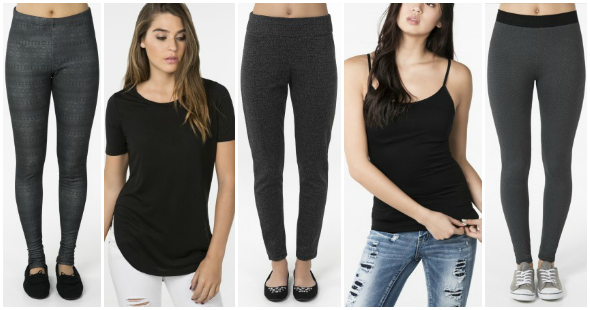 Most of the time, when I'm looking for basics and layers (leggings, tanks, etc.), I don't want to pay premium prices for stuff that's going to be hidden and/or will never leave the house! Sales like this one at Ardene are perfect for getting a bunch of basic pieces at rock-bottom prices. Right now, you can get three pairs of select pants, leggings, tank tops or t-shirts (or a combination!) for just $15.
I have a small hoard of leggings but am always looking for more because they tend to wear out quicker at the frequency with which I wear them. Ardene has a ton of different styles to choose from including solids, prints, fleece-lined and more! They've even included some pants and skirts in this promotion but I need to pick-up some fleece-lined leggings for this cold snap that is suddenly upon us. These Charcoal Fleece-Lined Leggings are great - they'll go with almost everything and I like the subtle print on these Soft Blue Printed Leggings.
You can never have too many camisoles for layering year-round - under sweaters in the winter and under light cardigans in the spring. This Black Stretchy Tank is perfect but also comes in Coral and Magenta.
I did some mixing and matching of styles and you'll see each was discounted to just $5 in my cart!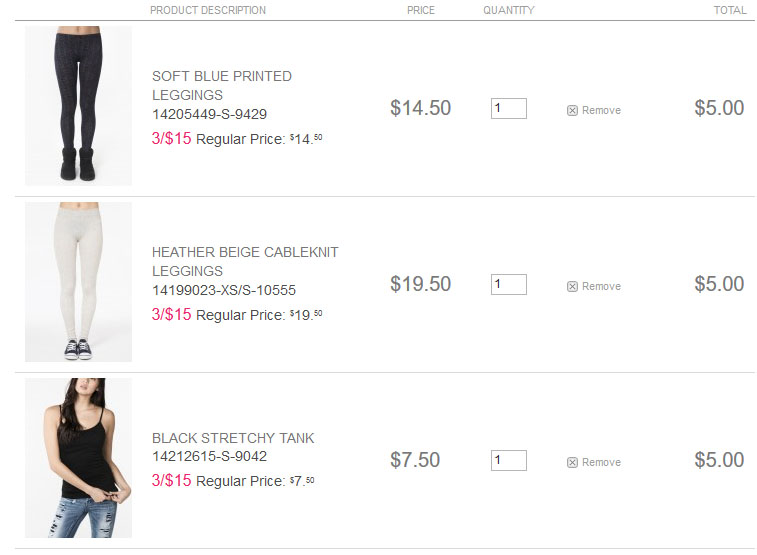 Ardene ships orders $50+ for free; under that mark it's a flat $7 fee.
(Expires: Unknown)