Ardene Canada: Hot Sales & Free Shipping Deal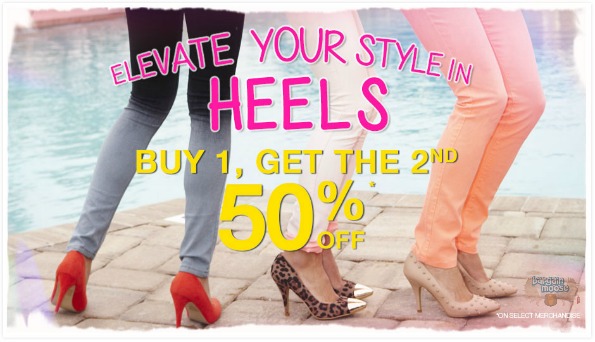 Ardene Canada has many great online sales taking place, along with a reduced minimum for free shipping.
It used to be that Ardene just had accessories. If you were looking for necklaces or sunglasses, it was the place to go. They now have expanded to add a great selection of shoes, as well as clothing.
Here are a few of the fantastic deals:
In addition to the above sales, Ardene is now offering free shipping when you spend $29.99. Normally you would have to spend $49.99 or more to receive free shipping.
If you happen to be a Justin Beiber fan, you can enter to win a chance to present a Happy Birthday wish to Justin in person at a Toronto concert in July. Submit your entry on Ardene's Facebook page before 31st March 2013.
A special thanks to Crafty501 for posting this sale in our Hot Deals Forum!
(Free Shipping Expiry: 24th March 2013)