Another Perfect Tote! Matt & Nat Schlepp Tote for 50% Off and Free Shipping!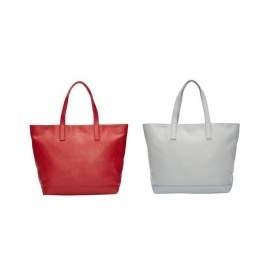 I wrote yesterday about my must-have mom accessory—a simple, reliable leather tote bag. However, I'm aware that leather is not for everyone and a lot of you may prefer to opt instead for fashion brands that support a vegan lifestyle for those that do not use animal products.
If this is something that's important to you, consider Canadian brand Matt & Nat. All products are man-made and cruelty-free but absolutely no less beautiful, practical and stylish. This perfect tote is on sale for $60 (5o% off) in red and grey today, plus you will receive free shipping from Indigo on all purchases until end of day April 14.
With a magnetic snap closure and a roomy interior with a zippered pocket, you can haul everything in this tote—from your electronics to your makeup pouch to diapers and bottles! 100% recycled nylon lining.100% vegan leather outer.

This is a fabulous gift for a mom in your life too! Don't forget, free shipping on all orders at Indigo until April 14!

Moms—what is your must-have can't-live-without daily accessory?


(Expiry Unknown)