38DollarGlasses Canada Coupon Code: $38 Discount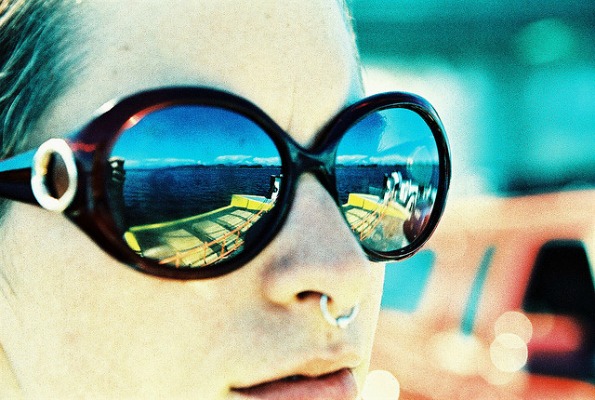 38DollarGlasses is a Canadian website for inexpensive spectacles that start at just $38 a pair. They currently have a coupon code for $38 off, and you can use this coupon code on their selection of $38 glasses. That technically means you could get your glasses for free and just pay for shipping.
Click here to shop glasses @ 38 Dollar Glasses now
Coupon Code: 38OFF
Discount: $38 off
Expiry: Unknown
What do you get for your initial money... or $0 if you buy a $38 frame with this coupon code? Well, the basic frames come with prescription lenses under 3.00 and smaller astigmatisms (under -0.75 cyl). Anything over that and you will be paying a bit extra. If you want any extra coatings like anti-glare or anti-scratch, then you will also pay extra on top of the price you see quoted beside the frames.
Now, for those who need very inexpensive glasses, here are the pairs you want to choose from:
All four of those glasses become free once you use the coupon code. There are also some sunglasses you can get for free as well compliments of this amazing coupon code.
These Adrienne Vittadini sunglasses were originally $181.50, and now they are on sale for $38. After coupon code, you can get these designer sunglasses for free (just pay for shipping), which is incredible. I would love to buy a pair of these, but I do not need a prescription. Thankfully, they have an option called 'frames only' for anyone who does not need prescription lenses.
These Guess Gray sunglasses are also an incredible deal. I think the side detail on the arms would please many girls looking for stylish sunglasses. Originally $182.50, they are now on sale for $38. That means they are free after coupon code. There are so many different shapes, sizes, and styles to suit many different shapes of faces. There are sunglasses and glasses for both men and women available.
Shipping is just $9.98 and all glasses are shipped from Vancouver, BC. 38 Dollar Glasses does not offer warranty protection on lenses without scratch resistant coatings. I think I will pick up a new pair of sunglasses myself as my current pair is scratched.
For this and more 38DollarGlasses coupon codes, visit our fabulous coupon forum.
Edit: It appears that though this is a Canadian website, they bill in USD.
Image Credit: kris krüg