November 23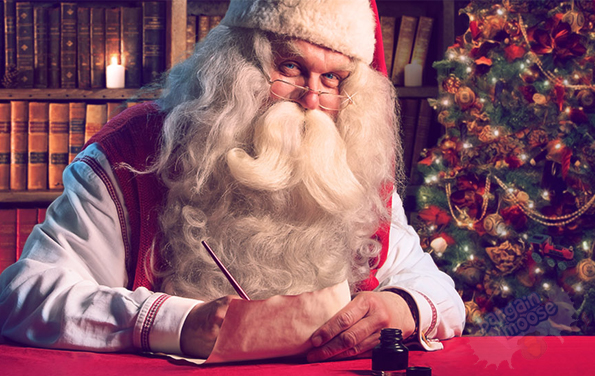 Each year for the last few years, we've mentioned the Santa videos from Portable North Pole. These are free personalised videos, where Santa and his elves send a cute video message to your little ones. And just this week, they've reactivated the free video messages for Christmas 2014!
On the above page, you just pop in a few details such as your child's name, age and interests, and they'll make you the free personalised Santa video. When you've made it, they instantly send you a link to your email so you have it saved to watch later… or to tell your little one that Santa has emailed mommy! That's what I did last year, and I was then plagued every single day to go and read Santa's email and watch the video, again and again. My daughter was 3 years old, and was fascinated at the time. I haven't yet shown her this year's video, I'll be doing it very soon!
While the above service is totally free, there are some premium options upon which you can spend some money. A premium video is only $3.99, and the unlimited holiday pass is $9.99.
In the free option, there's one storyline, but there are 3 to choose from in the premium video. I think this might make a little more sense for slightly older kids who could recognise that the video is almost the same as the one they received last year. It might be nice to vary it up a little bit. If you are intending on buying something from Portablenorthpole.com, then make sure to hit up our coupon page here. There's a currently active coupon code which gives you a 10% discount on any digital purchases.
On another related and fun note, check out the NORAD Santa tracker. On that site, you can track Santa's progress around the world on Christmas Eve… it's good fun and maybe a good incentive to get the kids to bed! It doesn't become active until the 1st of December though, so check back on it then.
(Expiry unknown)