Via Rail Canada: 50% Off Adult Fares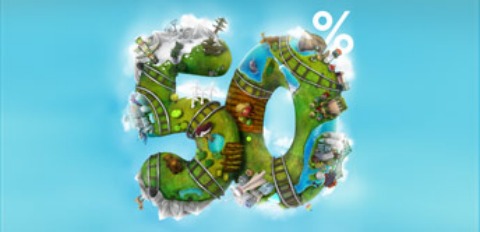 If you've always wanted to take a trip on Via Rail, now's the time to book! You can save 50% off adult fares in any class for travel anywhere that Via Rail travels. You must book your trip by 24th June, 2011 for travel until 30th September, 2011.
To get your 50% off discount, you must book either Economy - Supersaver Fare or Business - Discounted Fare.
If you are booking for your family, Via Rail allows kids under 2 to travel for free and children ages 2-11 also save 50% off adult fare.
Some sample routes and fares:
Toronto - Vancouver $394
Toronto - Jasper $324.50
Montreal - Halifax $114.50
Toronto - Montreal $67
Montreal - Quebec City $34.50
I think the best trip would be through the Rockies. I don't think I could do a cross Canada journey, but I bet the trip from Calgary - Jasper would be full of amazing scenery!
(Expires 24th June, 2011)