Joey's Restaurant: Free Coupons & Birthday Offers! (EXPIRED)
If you want to check out the Joey's Only seafood website, you might find some juicy offers! You can join their email club and they send you special discounts from time to time.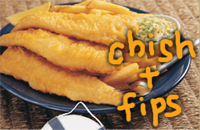 Click here to join the Joeys Mariners Club online
Once you join Joeys seafood, you are asked if you want to fill out a survey to get a special offer. I filled out the survey, it only took a minute. This is what the free coupon states:
Print this coupon and bring it into any Joey's Only Seafood Restaurant to receive a FREE Famous 2 Piece Fish & Chips with purchase of a 2 Piece Fish & Chips!
You have to show ID at the time of purchase at the Joeys restaurant. As the coupon states the name which you provided earlier, you should fill in your details accordingly (I mean don't fill in fake details, as they are printed on the coupon). The coupon is only valid for about a week from when you request it, so make sure you are going to use it. BOGO free on Joeys fish and chips is quite nice!
If you're in the Joey's Mariners club, you also get a great coupon on your birthday. It's worth a percentage discount off your whole meal, up to 25%! For example, if you are 18, you get 15% discount on the meal, 25 year olds or more get 25% discount. That's a great offer too, so definitely worth being on the mailing list for.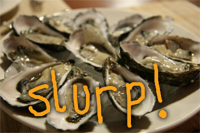 I am a huge fan of seafood. I love everything, from oysters to octopi!! As a teenager, I didn't enjoy seafood as much, but my time in Australia changed me for the better. As I worked for a few months in an "all you can eat" seafood buffet restaurant, I had to get used to the sights and smells of the Fruits de la Mer. I ended up loving it! In the restaurant, staff were not allowed to eat the oysters from the buffet bar, as they were too expensive. But on my last night working there, I sneaked a few into the kitchen and gobbled them down with some Tabasco and lemon juice. Yumtastic! I am still undecided on their aphrodisiac properties though… I'll have to do more testing before I come to a conclusion.
Thanks Allerina & Glen MacLarty.