Canada's Wonderland One Day Sale: $29 Tickets For Use in August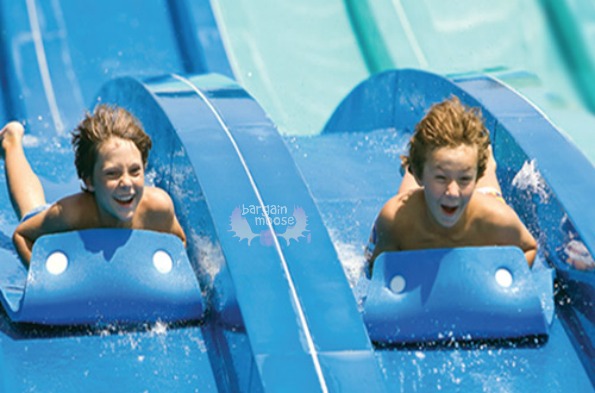 Going to Canada's Wonderland can be insanely expensive for a family of five like mine. I have had a few friends posting statuses on Facebook looking for cheaper tickets than what is offered online. I've got the deal for them! If you buy your tickets today, you can use them from August 10th until the 28th and you'll pay only $29.99 for them, which is a $30 savings from what you'd pay at the gate.
While this is a $30 savings from the gate price, you'll actually save $18 from the online ticket price. Either way this is a substantial savings when you are talking about an entire family going to the amusement park.
I have a season's pass for Canada's Wonderland and have been a number of times this year. Last week was way too busy for me, so I left, and I assume this is because a lot of people take the two weeks surrounding the Civic Holiday to take vacation. Most of July was not busy at all, and it was at the point where we could walk off and then walk back on rides. My husband even went on a Sunday with my boys and he said it was less busy than it was during the week and rode the new Wonder Mountain ride a few times in a row.
My middle son is a huge lover of waterslides and I was pleasantly surprised to find out that all of my boys were tall enough for most of the waterslides. I haven't yet ventured into Splash Works with them as I don't want to attempt that on my own. Maybe next week my husband and I will do some slides for the day.
I also read yesterday that the SkyRider will be closing down at the end of the month, which is sort of sad for me. It was one of the first upside down roller coasters I ever rode on and I can still remember my ears thrashing on the sides of the coaster. I'm going to have to take my oldest son on this one before it is gone for good. But, I am excited to see what will take its place next year!
(expiry: 7th August 2014)