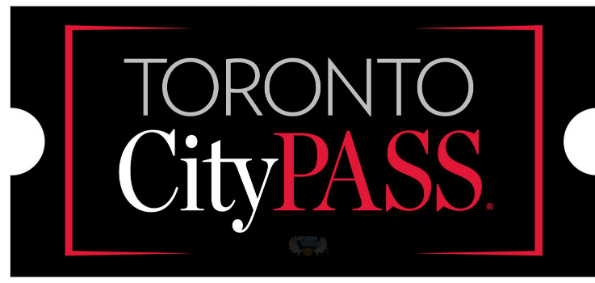 Is the Toronto CityPASS worth it? Find out below!
As of the publishing date on this particular post, I'm in Toronto for a quick trip. I've never been there... or here... oh man, I'm writing in the future. This is tough. Well, whatever the time period I'm currently in, I'm doing the touristy-thing on my trip. My wife has only been here once for a church event almost a decade ago, so this will be all new for her too. While we were searching for things to do, it seems that everyone said we need to go see the Royal Ontario Museum, Ontario Science Centre, Toronto Zoo and the CN Tower. No one mentioned Casa Loma, but ever since I found out about it a few years ago (by watching Scott Pilgrim) I've wanted to go.
Naturally, being a writer for BargainMoose, I started looking for coupon codes. I didn't have much luck, but I did find the Toronto CityPASS coupons. The Toronto CityPASS deal gives you huge discounts on tickets to Casa Loma, Royal Ontario Museum, Ontario Science Centre, CN Tower and the Toronto Zoo. At first, I was going to try to cram all five attractions into three days, but I decided against it. I figured I'd just get individual tickets for the three I am going to do: Casa Loma, ROM and the CN Tower. Once I added it all up (budgeting is key) I realized that those three items on their own cost the same as the CityPASS. So, all that to say that yes, the CityPASS for Toronto is beyond worth it. When a pass for five attractions costs the same as regular priced tickets at three events, well, that's a good deal. If you're in the same situation as I am and can't use all the tickets, you can give them to someone else to use within nine days of visiting the first attraction.
Don't believe me? Let's do some math real quick! Online, adult tickets for the five attractions are as follows:
Casa Loma - $20.55
Royal Ontario Museum - $16
CN Tower - $27.20
Ontario Science Centre - $22
Toronto Zoo - $28.22
TOTAL - $113.97
The Toronto CityPASS only costs $60.89
Assuming you're going to see all five of these awesome Toronto attractions, you're saving $53.08! Even if you aren't going to hit all of these places, it's still worth it to get the CityPASS. If you're only going to do the downtown core places (Casa Loma, CN Tower, Royal Ontario Museum) it would cost you $63.75. You're still saving a whopping $2.86, which includes ROM and Casa Loma, the two cheapest Toronto tourist places on this list. If you end up having extra time and want to check out the Toronto Zoo or the Ontario Science Centre, you have tickets already. Even if you don't have time, give them to your hotel and tell them to pass on the tickets to the next family with kids. Speaking of kids, there are kids versions of the Toronto CityPASS, too!
Still, somehow, not convinced? How about skipping lines? Is that worth it to you? That's right, with a CityPASS you get to walk by all those suckers waiting in line to buy tickets. Just hand your printed CityPASS voucher to the first attraction you go to, and they will give you a CityPASS booklet that you can use to skip all the ticket lines.
Just as a note, some of these prices are with tax, some are without. The actual savings and costs may be a bit more or less, but it'll be close. Also, some of the attractions have discounts for buying online. I've included the discounted online price, not the price at the door. You'd save even more if you got a City PASS instead of a buying tickets at the door.
So, is it worth it!? A resounding "Yes, the Toronto CityPASS is worth it!" from me.