True Cuddles: Pillow Pets $11.99 (Reg. $19.99) Free Shipping on 3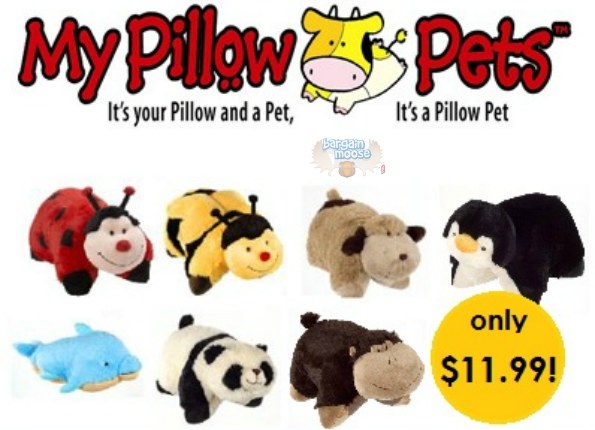 True Cuddles has the cutest deal on pillows for your kids.. good for bed or travel. They are only $11.99 each (originally $19.99) and when you buy 3 you will get free shipping. If you want only one or 2 their is a flat rate of $6.99 for shipping.
You have your choice of getting a:
Penguin
Panda
Lady Bug
Dog
Monkey
Bee
Dolphin
Made of high quality, super soft chenille, they make snugly pals for kids. An ideal naptime companion - not to mention a comforting partner on road trips or airplane rides. Extremely versatile, this unique product has a strap that closes underneath to transform them into friendly pets. Simply open the strap and the pet becomes a large 18" pillow!
The panda and the dolphin are my favourite... just so cute! Any of these would be a great gift to a child. I was thinking how funny it would be to get the dog one and use it as bed for my cats!
Deal ends 20th, November 2011.