Toys R Us Outlet on eBay Canada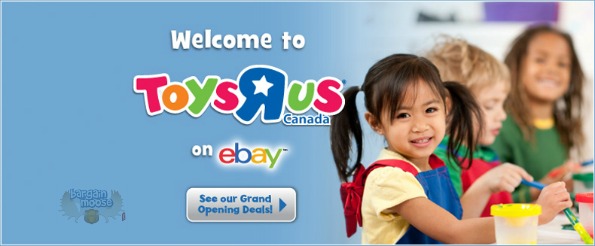 Toys R Us and Babies R Us are now running, essentially, an outlet store on eBay Canada.
They make shopping for toys pretty easy actually. You can input:
... and it will narrow down a bunch of toys for you. I selected a 2 year old boy, and my price range was a max of $20. One of the options given is this wicked TONKA CHUCK & FRIENDS Playmat with ROWDY THE GARBAGE TRUCK Die Cast Vehicle! Pretty sweet set for only $14.98 (with $7.26 shipping).
Some items have free shipping, you can check them all out here.
This is an excellent place to get cheaper toys, and with Christmas coming up I know that is pretty important!