Toys R Us Canada: Style Lab PB&J BFF Pillows Were $35 | Now $20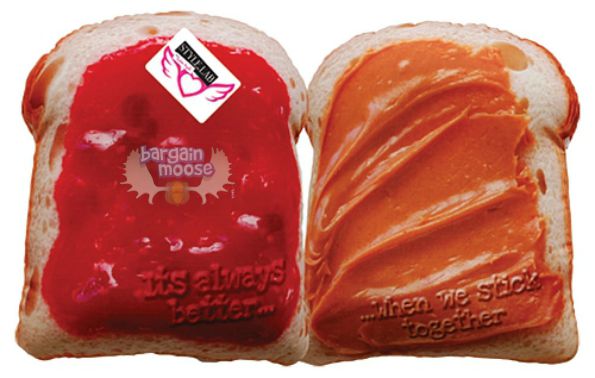 Does your little one have a bestie you can't get rid of? Are they literally stuck together like peanut butter and jam? I found a great gift idea for your child and their BFF to share so they can still feel like they are together even when they are not! These Style Lab PB&J BFF pillows are super cute and Toys R Us regularly sells them for $34.99, and they are on sale for $19.98.
These pillows have a recommended age group of 8 to 12 years old, but they are pillows so I don't think they are unsafe for use by younger or older kids. This is probably just the target group of kids who want to have a pillow like this with their BFF.What I think these would be great for would be a sleepover or a sleepover birthday party. The girls can take one part of the pillow home as a party gift.
I couldn't find these pillows selling anywhere else in Canada, but they do sell at Fashion Angels, a U.S. store, where they sell for $18.99 U.S., which works out to be more money before you consider shipping and other charges.
If toast isn't quite your kid's thing, how about bacon and eggs? Alone we are good, but together we are better. These BFF pillows are super cute too and a definite novelty item for your child's bedroom (and his/her BFF). I could also see these pillows being a great shower gift for a couple-to-be who likes kitschy items.
Shipping is free on a $49 spend, so you might also see what else you'd enjoy at Toys R Us so you don't have to pay any extra fees or charges. You can also ship to store if you want to avoid any charges at all and don't want to get your spend up to the required $49.
Bargainmoosers, what do you think about these BFF pillows?
(Expiry: Unknown)