Toys R Us Canada: Risk Board Game Only $17.47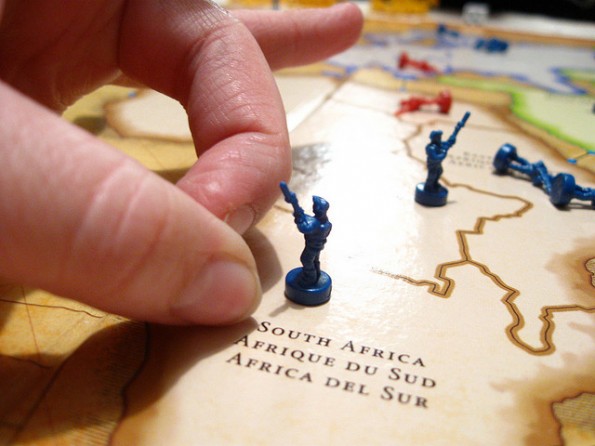 Get the game of Risk for your cottage, camper or for rainy days spent inside this summer. Toys R Us has the game on sale for 30% off, now only $17.47 with a regular price of $24.99.
Why You Need This Game
Risk is a game I've been playing since early childhood. Some of my best (and worst) memories surround playing the game of Risk with my family and friends. I say worst because some people just don't seem to be able to handle losing this game. Fist fights ensue and then the game is over. Okay, I wouldn't go that far, but I've had people storm out of our house after feeling "attacked", which really is the name of the game. Until recently I had the original version of this game from 1975, that was my dad's, but my dog who was mad that I was away at work a little too long, took it upon herself to destroy it. I did recently buy a new version, but too bad I didn't wait and get it for less than $20.
Why you need the game is simple: it is a fun and strategic game that the whole family can play. I've played this with my six-year-old and he actually won. It has simple instructions, but that doesn't mean it is easy and boring. You need to have a mind for where to attack and when to let go.
Like I said, this is the perfect game for lazy nights at the cottage, at home on rainy days and more. Keep those kids (and yourself) busy!
Price comparison
Of course I checked the prices at other Canadian stores and found them all at around $25. Amazon sells this for $24.93, which is one cent cheaper than their original price. Walmart, which is notorious for good-priced board games, sells it for the same price as Amazon.
Shipping
Toys R Us offers free shipping on orders over $25, so to get you past that amount, you could take a look at other board game deals on now there.
(Photo credit: Melanie Hayes)
(Expiry: Unknown)