Telltale Games Anniversary Sale (75% Off)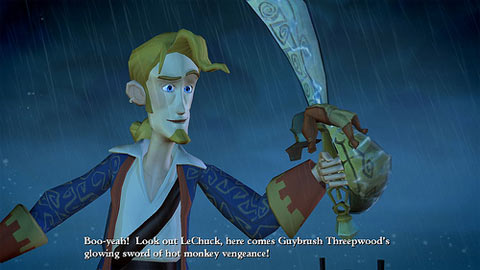 For the month of June 2011, Telltale Games is celebrating their 7th anniversary by offering a 75% discount on almost everything on their site. I'm posting about it as they are the creator of one of my favourite ever series of games - Monkey Island.
They are offering 75% off various games (there are a couple of exclusions), and also a lot of the gaming merchandise too. The marked prices don't yet include the discount - you must add them to your cart to see the discounted price.
For example, the Tales of Monkey Island blowout pack is half price, down from $80 to $40, and then it is $10 when you put it in your shopping cart. It includes an art portfolio, a drinking vessel, a voodoo card set and a poster print.
I know that Sam and Max is also a pretty popular gaming series, but I haven't played it myself. You could get the full series of 5 episodes in the Devil's PlayHouse for only $8.75!
Remember, if you're buying any of the physical merchandise rather than the digital downloads, you're probably going to have to pay extra on customs etc to get it to Canada, as they ship from the US. But if you're just buying some of the games at the highly discounted price, you're downloading it anyway so there's nothing to worry about there.