Robeez Canada: 30% Off Winter Booties & Free Shipping!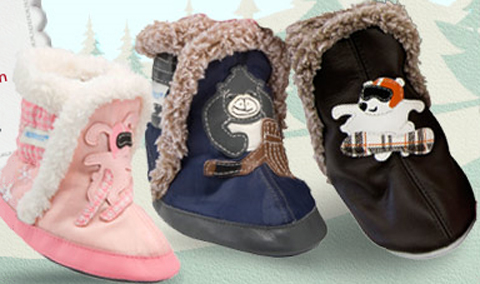 I just have to post about Robeez booties… they're mega cute! Right now, there is a 30% sale on all their Winter booties, plus you get free shipping when you order 2 or more pairs online.
As some of you read on the blog a short while ago, I am soon to have a baby girl. I just cannot wait to buy all the funky shoes for her! These Robeez Soft Soles Koala are only $19.99, I quite like them. Or these little classic MJ bows are great! They're $19.99 as well.
I also heard that a lot of moms really love Robeez shoes. The children grow out of them pretty fast, but they have an excellent resale value on ebay!