Play-Doh Sets on Sale from $8.98 Shipped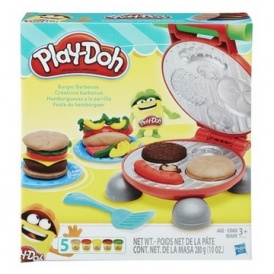 Know someone who loves Play-Doh? Of course you do! And Toys R Us Canada is giving you the perfect chance to stock up on new sets, with Play-Doh kits on sale from $8.96 shipped!
It's always a good idea to have some Play-Doh on hand, so why not pick some up for a rainy day? Or better yet, why not get a jump on your Christmas shopping?
You can even find some sets for half price, like the My Little Pony Rarity Style and Spin Set for $9.98, down from the usual $19.99!
Check out these deals:
This Treat Without the Sweet Holiday Pack is also on sale for $5.98, but it's not eligible for home delivery, so you'll have to pick it up in-store.
Until the end of the day, most orders from Toys R Us Canada will ship for FREE, regardless of your purchase total – so what are you waiting for?