MTC Clearance: Sony PS4 System And Vita Play Well Combo (Refurbished) | Was $650 Now $450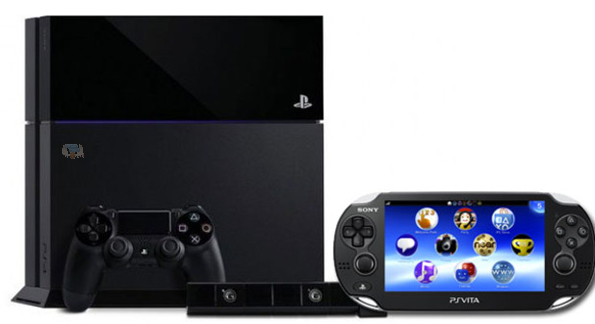 This would be the ultimate present for video game lovers! Today's deal at MTC Clearance will allow you to purchase a refurbished Sony Play Well Combo Set - it comes with a 500GB PS4 system and a PS Vita portable gaming system for just $449.99! The typical price for a new Sony Play Well Combo is $649.99, so you'd be saving $200 on this deal! When I calculated shipping, it came to $9.78 (Fedex 2 day shipping seems to be the standard option), so that should be the shipping price for this package.
The Sony Playstation 500GB PS4 & OLED Vita Play Well Combo comes with a 90 day MTC warranty, so no manufacturer warranty is included with this refurbished package.
I know that I've been on the fence regarding the purchase of a Sony PS4 system, but the Vita portable system is also pretty enticing. I know that I've got plenty of Nintendo 3DS games to play at the moment, and there aren't too many Vita games that are luring me towards purchasing one, but it is quite the powerful little system.
The Vita is a great media player, and it also can link up to your PS3 and PS4 system. There are many cool things that you can do with this portable system, and in this package, you'll be able to enjoy both the PS4 game console and the Vita right away! Titles that I'd love to try out on the Vita include Little Big Planet, Ultimate Marvel Vs. Capcom 3, and Playstation Battle Royal (actually, if you have the PS3 version of the game, most copies allow you to automatically get a free download of the Vita version).
I haven't had any luck finding these Sony PS4 And Vita Play Well Combo Sets for sale online, but if you were to purchase a PS4 and a PS Vita separately, it would be $449.99 for a PS4 The Last Of Us Remastered Bundle, and $199.99 for a PS Vita Borderlands 2 Bundle at Best Buy. Even though the PS4 And Vita Play Well Combo doesn't come with any games and it's refurbished, you're still saving $200 from purchasing both systems.
I've included a brief review of the PS Vita from Metacritic below:
I love my 3DS, I sincerely do, but there's no denying that this is a sturdier, sexier machine. What it lacks in gimmicks, it makes up for in features; where it falls down in terms of portability, it raises itself back up with vastly superior controls and an astonishing touch-screen display.
If you want the ultimate gaming package, you should consider getting this deal. Happy gaming, Bargainmoosers!
(Expiry: Unknown)