Mastermind Toys Canada: Free Sets With Purchase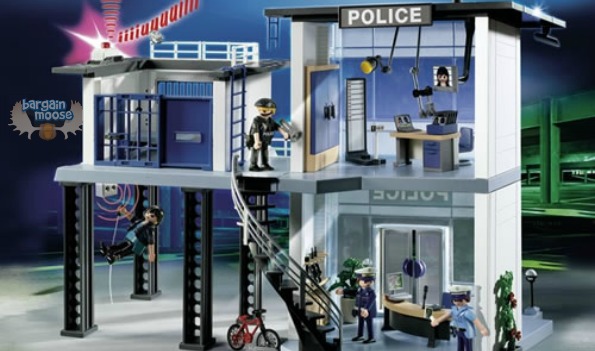 If you love Playmobil, and our family loves Playmobil, Mastermind Toys has a hot deal for you. Spend only $20 on Playmobil and you'll get two free sets worth $3.95 each. Spend $50 or more and you'll get those two free sets, plus a free take along hospital worth $39.95.
You can't beat free gifts with purchase, especially when the gift is almost worth the amount of the purchase. When you spend $20, you have your choice of two of the following sets:
I quite like the little sets, which make great stocking stuffers or even gifts in a loot bag. The kids love having different people, even if they don't match the sets they have.
When you spend $50, you get a free take along hospital, valued at about $40, which is a pretty sweet deal, considering you also get the two free sets above as well, making it almost a buy one, get one free deal. I bought our first take along set this Christmas and it is great for taking in the car, camping, hotels, or places where there might be no toys (think Great Grandma's house).
Shipping is free when you spend over $60, so you might as well check out this cargo ship with loading crane, ($69.95) and get everything, including your free shipping.
(Expiry: 3rd September 2013)