Humble Bundle: The Lego Movie Videogame PC Was $30 | Now $7.49 (HOT!) (Expired)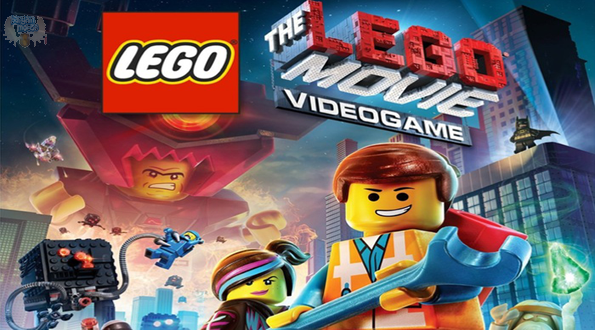 Have you seen the Lego Movie that was released at the beginning of the year? Well... are you a fan of the Lego video games? These games are wildly popular, and have been so for a number of years. Licensed with recognizable characters such as Batman and Indiana Jones, the Lego video games are a blast to play. The Lego Movie Videogame is no exception! Now, you can take advantage of a great limited time offer from Humble Bundle, where you can download The Lego Movie Videogame for the PC for just $7.49 - it usually costs $29.99!
If you ask several people what they thought of the Lego Movie, chances are you'll hear some mixed reviews. One thing to remember is that the film was geared towards children, and many of them seemed to love it. Merchandise flew off the shelves before the movie even came out, and at this time, you can get the Blu Ray or DVD of The Lego Movie to watch in the comfort of your own home.
In regards to the Lego Movie Videogame, casual and expert gamers should be able to enjoy this adaptation of the film. I just started playing the Lego video game series last year when I tried out Lego Marvel Superheroes for the Nintendo 3DS, and I was hooked! Since then, I've had some good times playing Lego Batman 2, Lego Indiana Jones, and even Lego Pirates Of The Caribbean.
The PC version of this game currently costs $29.99 on Steam, and $28.99 at Costco (you'd also need to have a Costco membership). Critics have also shared some good reviews for The Lego Movie Videogame. Listed below is a review from GRYOnline.pl:
The mechanics are well-known, there's lots of things to do and find, but you'll find almost no novelties - if you've given up on the series, you won't come back. If you simply can't get enough of LEGOs, then buy it. But watch the movie first - you'll avoid spoilers.
If you want to have some fun on your computer for fewer than ten bucks, then The Lego Movie Videogame should keep you satisfied. This deal expires on September 10, so get this while it's still available. Happy gaming, Bargainmoosers!
(Expiry: 10th September 2014)